As a qualified teacher of photography and film, I love helping photography enthusiasts learn how to take better photographs. My new 10 week program via weekly webinair sessions, is designed to help the fearful photographer grow into a confident working photographer. If you want to turn your love of photography into a new career then sign up to my new 10 week program 'From fearful photographer to working photographer' and find out how I made it happen for me. By the end of the program you will have built up your skills, knowledge and confidence and your unique portfolio. You will have my 'Momentum Network' strategy to help you build your new photography career.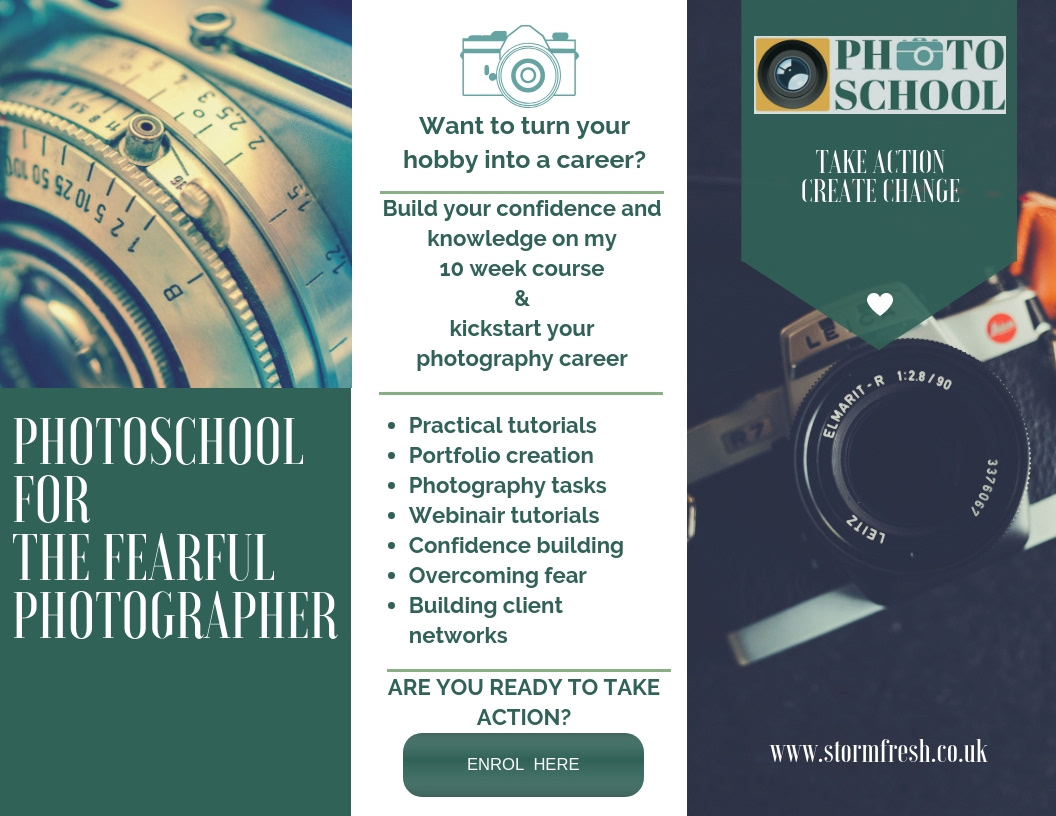 What happens next?
When you enrol, you will receive a payment request and invoice. Your place is secured on payment of this request at which point you will receive my welcome video, with full course details, start date and schedule. Don't worry all online content, videos, resources and webinair sessions will be available to view and access even if you miss a live session.
Course outline
During this 10 week course your photo assignment is to create a fresh photography portfolio, that showcases your individual photography style, helping you become the 'go to photographer' among your unique network.
Weekly photography demonstrations, assignments and portfolio building exercises.
A to D strategy designed to help you find your photographic eye, improve your photography skills, and build your confidence.
The fearful photographer, how to overcome fear and build your momentum network, a vital step towards turning your hobby into a career.
What's stopping you become the photographer you want to be? My resolution jigsaw will help you take positive action.
Focus technique, developed directly from my own photography working practice to help you avoid the mistakes that I made when starting out.

Still unsure?

That's ok why not register for a free taster webinair?

You'll get an alert when I set my next date.